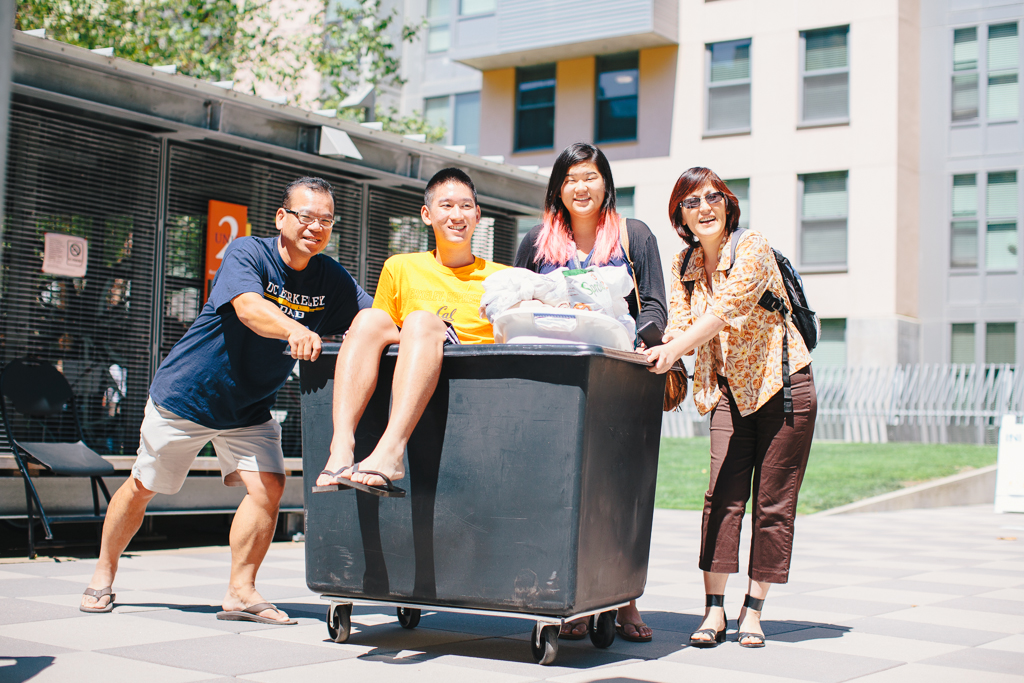 Last updated: September 23, 2022
We're excited that you'll be living on campus, and we look forward to sharing all the details you will need as you transition into Berkeley life. Please refer to the housing portal for your room assignment, residence hall contract information, and more.
Please contact the Housing Office at 510.642.4108 or at reshall@berkeley.edu if you have any questions. For details about Golden Bear Orientation, visit orientation.berkeley.edu.
See you soon, and Go Bears!
January Move-In: Thursday, January 12, 2023
More information about Move-In will be sent to you via email. 
Move-In Reminders
Review the Checklist of what to bring (and what not to bring).
Check the My Room section for more information about green living, technology, Personal Property insurance, and more.
See Offers to take advantage of deals and discounts exclusive to Berkeley students.
Room numbers will be available when you arrive on campus. If you need to show proof of your housing contract to a campus office, please refer to your contract confirmation page in the housing portal.
To avoid break-ins, don't leave your belongings inside parked cars, and always lock car doors.